DOLCE VITA CHAIR STAIRLIFT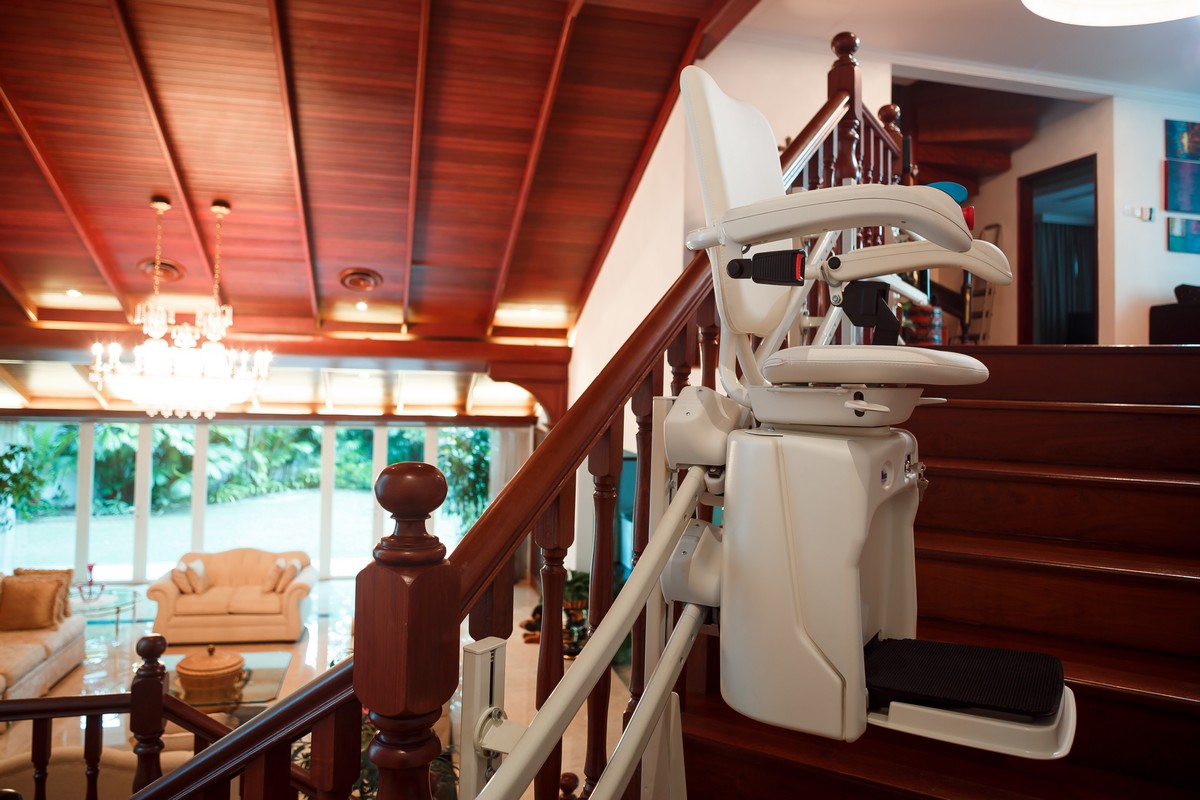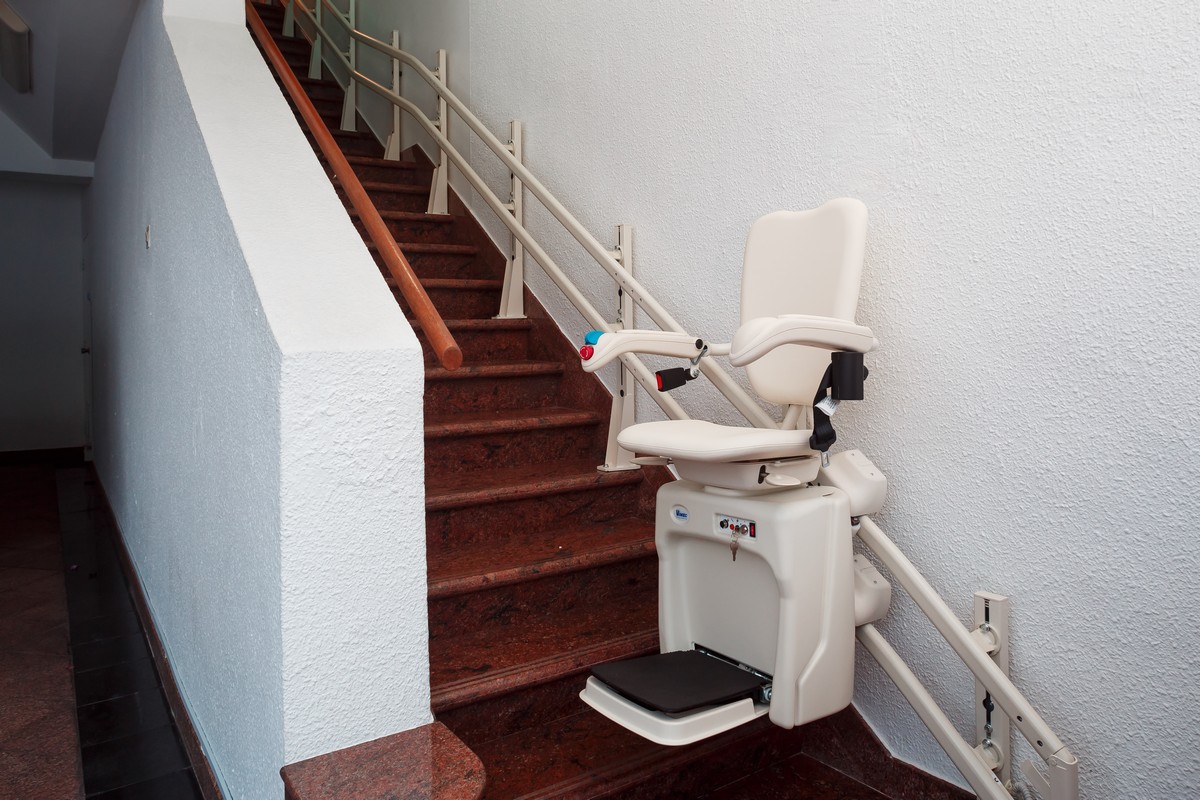 It's time to leave your worries behind… and enjoy the Dolce Vita!
Your home contains all the most important things in your life: your family, your memories, the things you love. Everything that brings you joy everyday. Enjoying your home at all times, independently, is a pleasure that you can continue to share with your family, without any limitations, and in maximum comfort.
VIMEC DOLCE VITA is the chair stairlift that eliminates the problem of stairs, and makes room for your independence.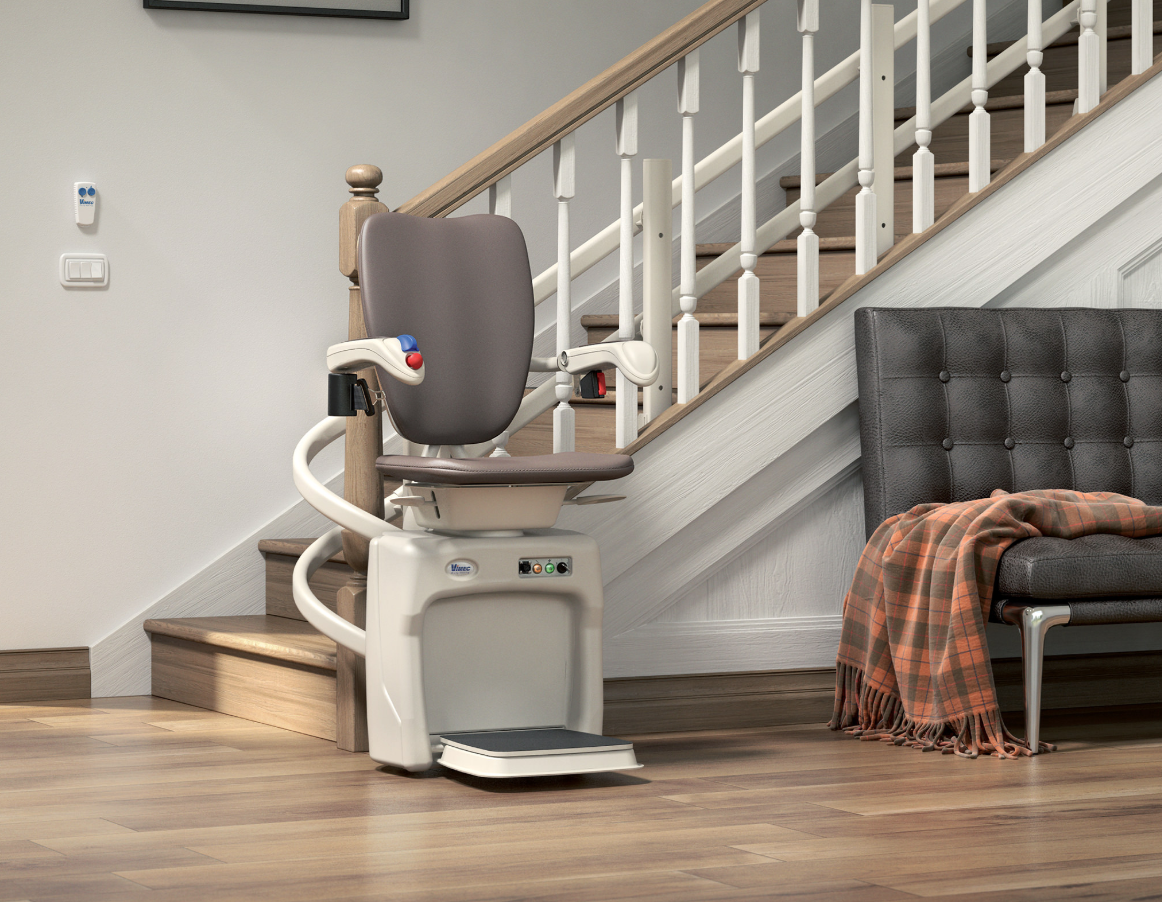 Elegant, Discreet and Reliable
To help elderly parents climb multiple flights of stairs, with a convenient, elegant, and custom designed stairlift. For the elderly to be able to safely and independently climb the stairs of their homes from a comfortable seated position.
Move freely about your home without any worries, from one floor to the next, with the Dolce Vita chair stairlift. Thanks to its unmistakeably Italian quality and durability, the Dolce Vita model is even suitable for the most difficult staircases, including those with multiple flights.
The Dolce Vita model chair stairlift is suitable for curved staircases (its guide rail is curved, and can be used for multiple flights of stairs with landings in the middle, as well as to provide a simple compact parking spot in cases involving a single flight of stairs).
Vimec's Dolce Vita model has great personality: it's an elegant, discreet and reliable chair stairlift that's designed to meet all the needs of its daily users.
Simple to Use, Easy to Install
Vimec's Dolce Vita model chair stairlift is safe and compact, and adapts perfectly to the home's staircase, thus rendering it an ideal solution for the elderly and their family members. Quick installation.
Ease of use
The joystick on the armrest provides simple, functional, and direct control over the chair's direction of movement; the folding seat opens and closes easily, and the radio controls allow the stairlift to be called to the desired floor.
Safety and comfort for everyone
With the Dolce Vita model chair stairlift, you can move about in complete freedom, also thanks to its various personal protection features. The tread platform in non-slip material is equipped with safety edges in order to ensure that the stairlift will stop whenever obstacles are countered.
The seat can be rotated by 75º upon reaching the destination floor, thus allowing the user to easily climb on or off the chair in a safe and convenient manner; the slowed departure and arrival features can be appreciated by any user. The colours of the chair and guide rail can be chosen to best match the style of your décor.
Maximum flexibility and minimal encumbrance
No staircase encumbrance problems; in fact, the chair's encumbrance can be easily reduced by simply folding back the foot rest, the seat, and the armrests.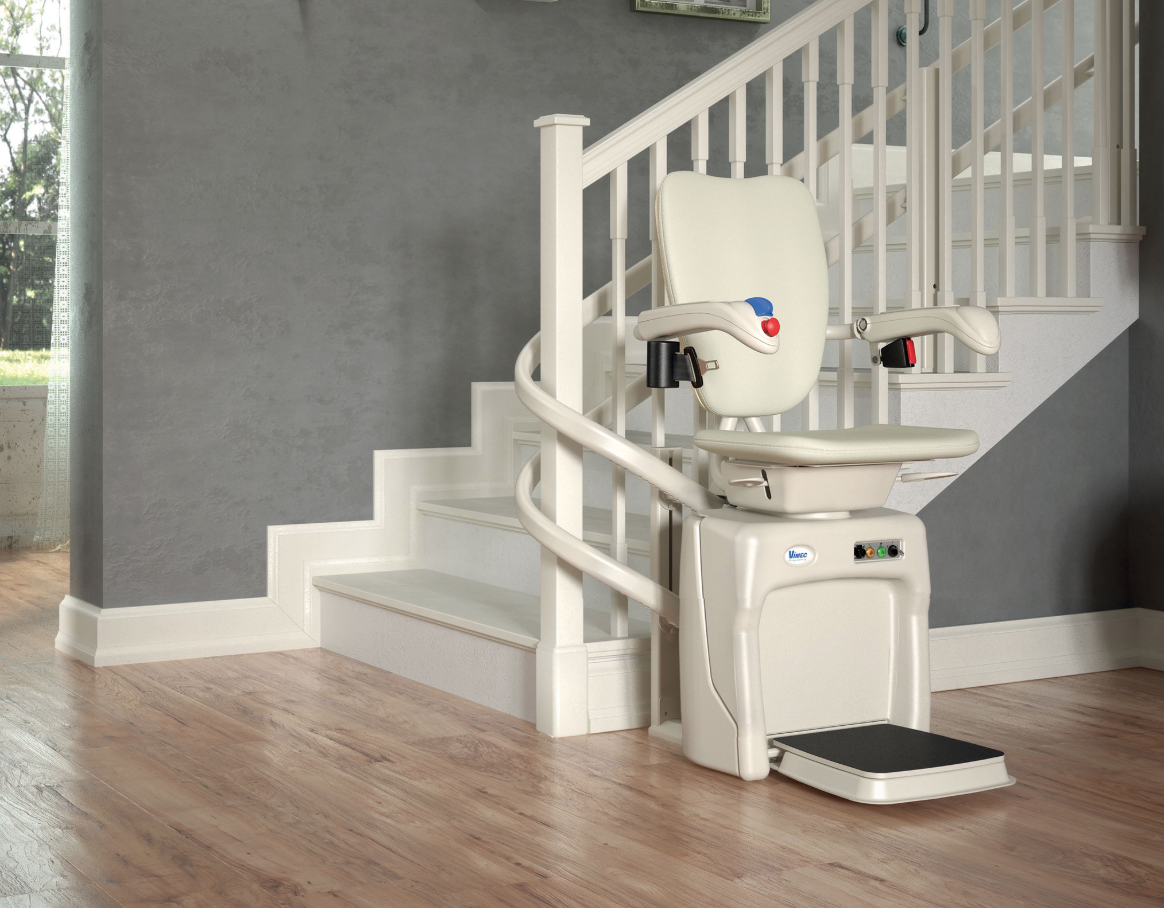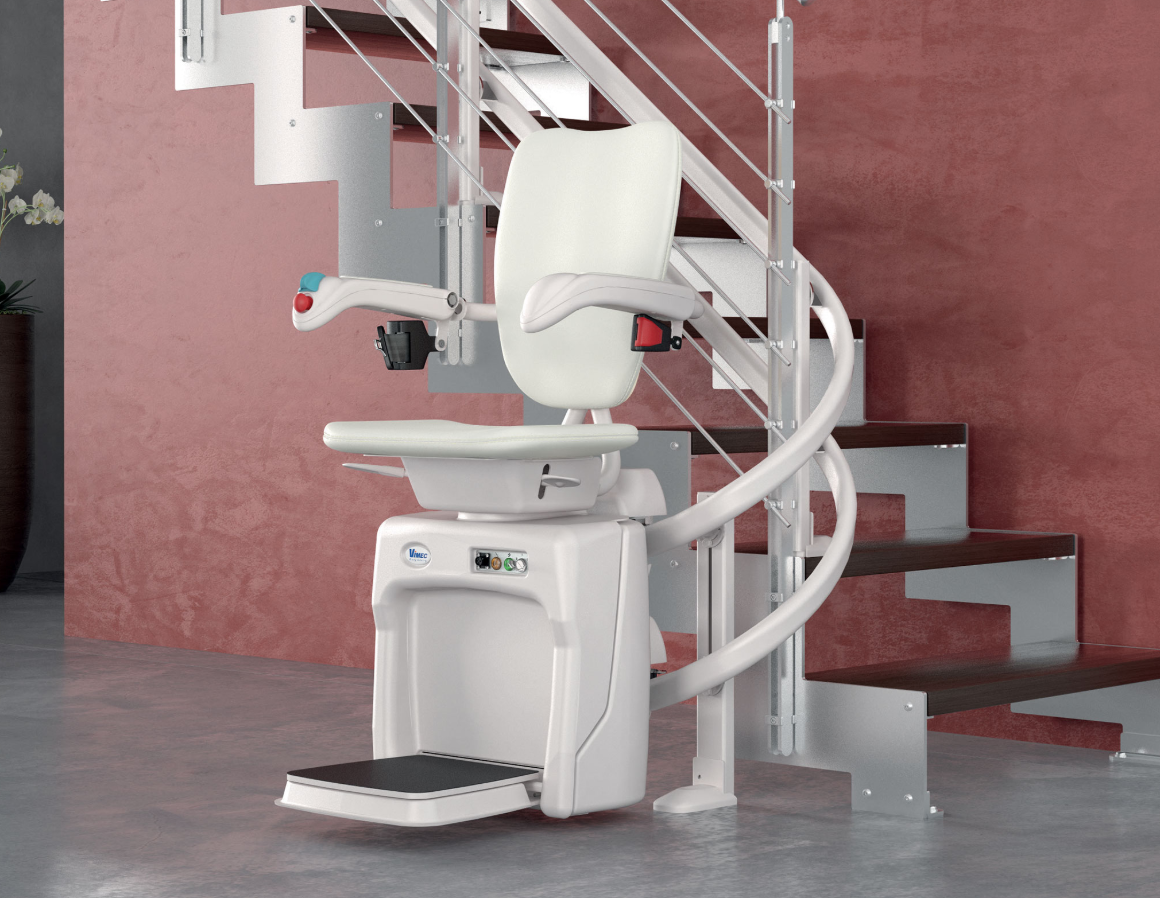 Professional and Dedicated Team
Punctual and competent customer service
Our dedicated and professional team at Swee Hin is always here to provide excellent customer service: from the comfort of your own home, and with the free support and expertise of a Swee Hin consultant, you can determine the solution that's best suited to you, your home and your family, selecting the desired finishes and options, and can find out about all of the benefits and discounts available for eliminating and overcoming architectural barriers that hinder your freedom of movement in complete safety (staircases, steps, raised surfaces, and other obstacles), even for renovations.
Swee Hin's expert consultants are professional technicians who take the time to share their experiences with other customers in order to help you make the choice that's best for you.
For us, customer satisfaction is a precious resource.